About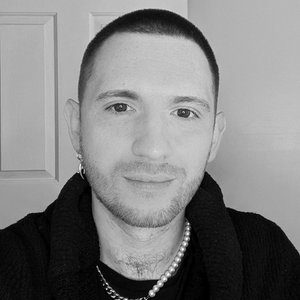 Raul Zbengheci is a Romanian-American producer and organizer. If contemporary art and culture functions today as an archipelago comprised of small islands, Zbengheci situates himself in the waters between the islands, following the currents and floating softly between different mediums and influences. He works in the gaps between visual art, contemporary performance, and public, site specific art.
Raul Zbengheci is currently the Associate Director of Operations and Public Programs at NEW INC.
He has produced projects with the Whitney Museum of American Art, LEIMAY, Performa, MoMA PS1, PROTOTYPE Festival, Times Square Arts, Lower Manhattan Cultural Council, and The 8th Floor, among others.
He has shown his own work in New York, Paris, Berlin, and London, at a range of venues including Le Divan du Monde, La Maison de l'Architecture, West Germany Space, (Berlin) Montwraith, (London) CAVE, and CPR. (NYC)
He has worked with a range of contemporary artists, including Ximena Garnica & Shige Moriya, Julie Mehretu, William Kentridge, Wangechi Mutu, Jason Moran, Morgan Bassichis, Kelly Nipper, Kaoru Watanabe, Christo, Luciano Chessa, Brendan Fernandes, Autumn Knight, Yoko Ono, Christophe Meierhans & Ant Hampton, Robin Rhode, nibia pastrana santiago, Jesper Just, Sahra Motalebi, M. Lamar, Las Nietas de Nonó, Elizabeth Streb, Mariana Valencia, Wyatt Kahn, Olga Bell, luciana achugar, Alicia Hall Moran,  Okwui Okpokwasili, Olivier Py, Johanny Bert, FUTURE BROWN, Mårten Spångberg, Francesco Vezzoli, and David Halberg.
Zbengheci serves as a board member for LEIMAY.
He specializes in live and time-based art, ranging from performance and dance to multi-media installations. Artistically, he is inspired by the passage of time, conservation, and futures many thousands of years away. He continues to explore these themes through his own works while also striving to produce and present the work of artists working in the same field. He currently lives in New York.