Summer Peach Salad
What more can be said about the beauty of a grilled ripe peach? It feels almost sinful to caramelize its outside, is it not sweet enough already? The second fruit salad here at Fruitman Kitchen, this one is a stunner. Whether broiled in an oven, (like in our grill-less Fruitman Kitchen) or charred on a wood burning grill where it truly belongs, this salad is another siren's call for the readers wistfully yearning for a perfect summer. We don't know what this summer brings, but we do know that you should make this salad, and eat it immediately.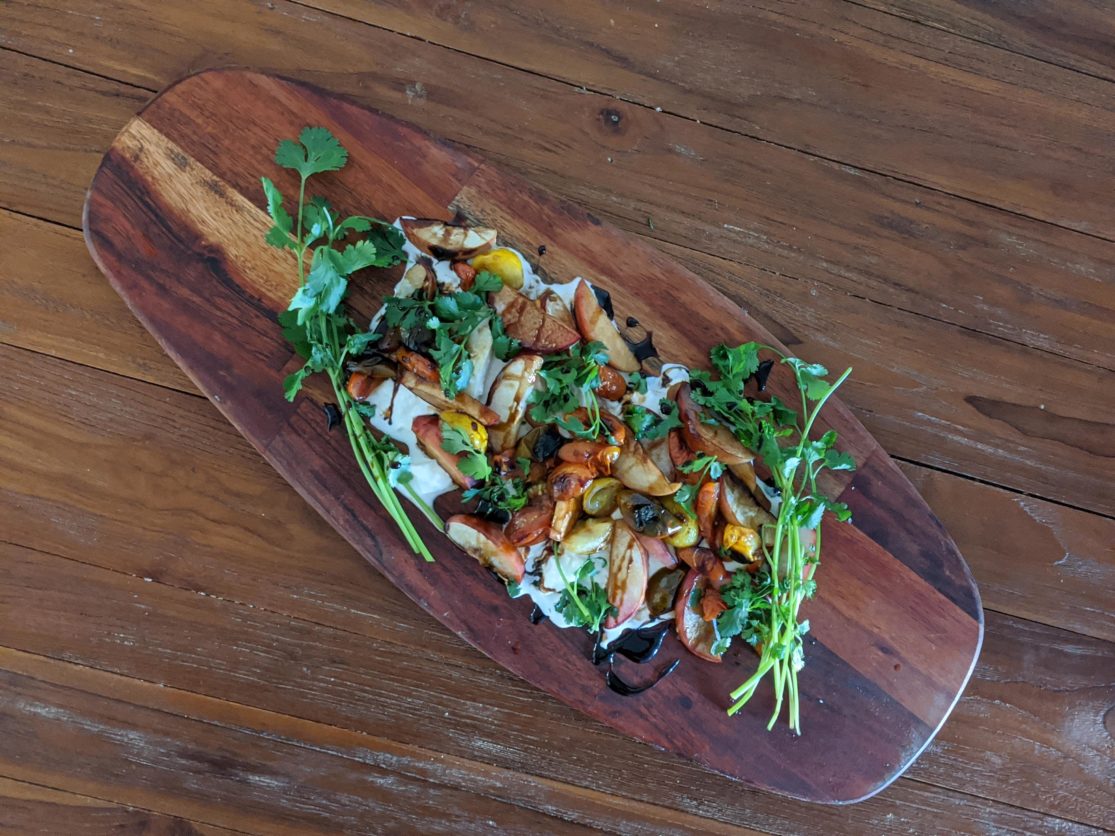 Total preparation time: 30 minutes
Difficulty: Easy
Pineapples: 5/5 🍍 🍍 🍍 🍍 🍍
Read before committing: A wood or gas barbecue grill will take this dish to the next level. The broiler will do just fine.
Ingredients
This salad scales beautifully, so we will give ratios. 1 part per person.
1 part peaches
3/4 part cherry tomatoes (heirloom strongly recommended)
1/2 part burrata or fresh ricotta
an abundance of basil (preferred) or cilantro (alright)
balsamic reduction glaze
Instructions
Preheat grill or broiler
Halve cherry tomatoes and cut peaches into bite-size slices
Grill or broil peaches and tomatoes until charred on the outside
Make sure that tomatoes have the heat applied to their outside
On a large board, spread a base layer of burrata or fresh ricotta
Assemble the peaches and tomatoes on top
Tear basil or cilantro and nestle throughout, garnish around the edges
Drizzle balsamic glaze over the entire collage
Eat immediately