Watermelon Salad
Just in time for Memorial Day celebrations, we are proud to provide the first of many fruit salads here at the Fruitman Kitchen. This may be the strangest sounding list of ingredients to date, but trust, dear reader, that this salad is as surprising as it is delicious. If one could ring a bell signaling summer's balmy arrival, this salad would taste just like that bell sounds. The watermelon mellows the feta cheese and red onions just enough that the brightness of the basil shines through. Finishing with the balsamic glaze is a tart, acidic kiss that creates harmony between these ingredients who surely have not been served all together before. Send your greetings to this strange summer with this strange, delicious salad.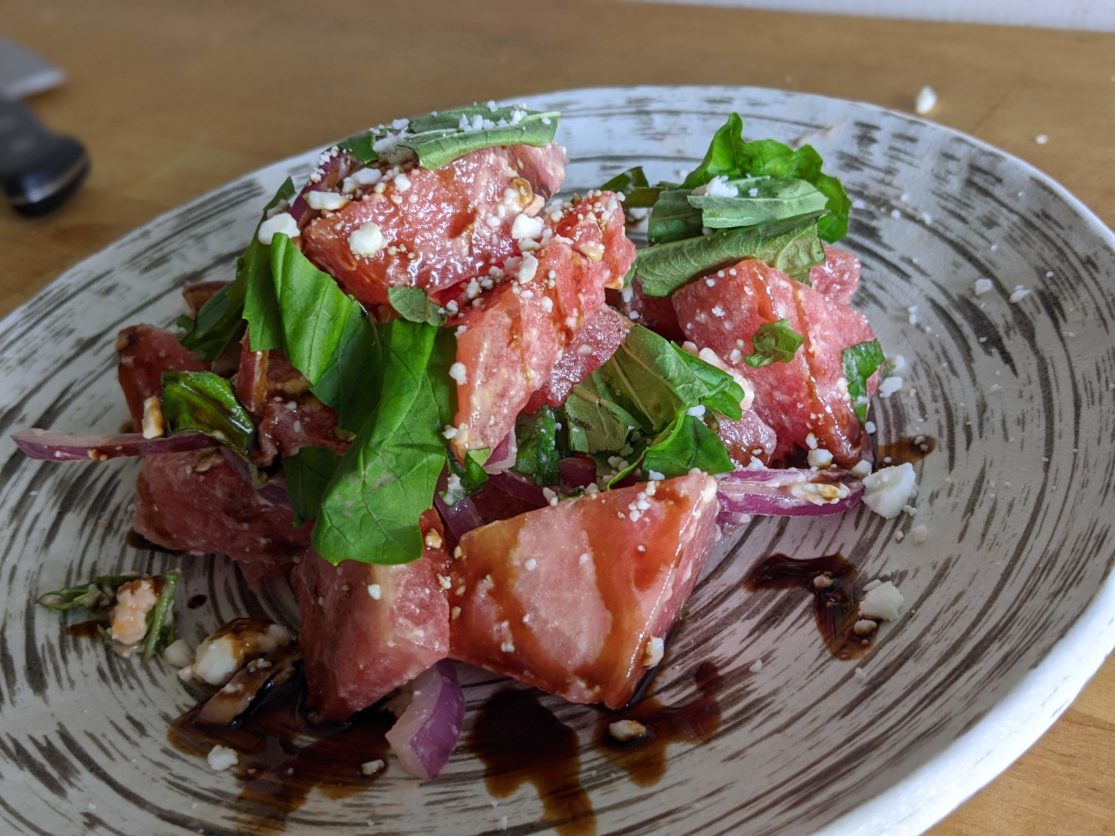 Total preparation time: 15 minutes, depending on quantity
Difficulty: Easy
Pineapples: 5/5 🍍 🍍 🍍 🍍 🍍
Read before committing: A wood or gas barbecue grill will take this dish to the next level. Fruitman Kitchen recommends grilling both watermelon and onions.
(serves 4 people)
Ingredients:
1/2 of a medium size watermelon, about 3lbs
1 bunch basil
1/2 of a large red onion
1 cup feta cheese
1/4 cup balsamic reduction glaze
this can be purchased in a store or made by simply simmering balsamic vinegar on medium heat until reduced to about 1/3 of its original volume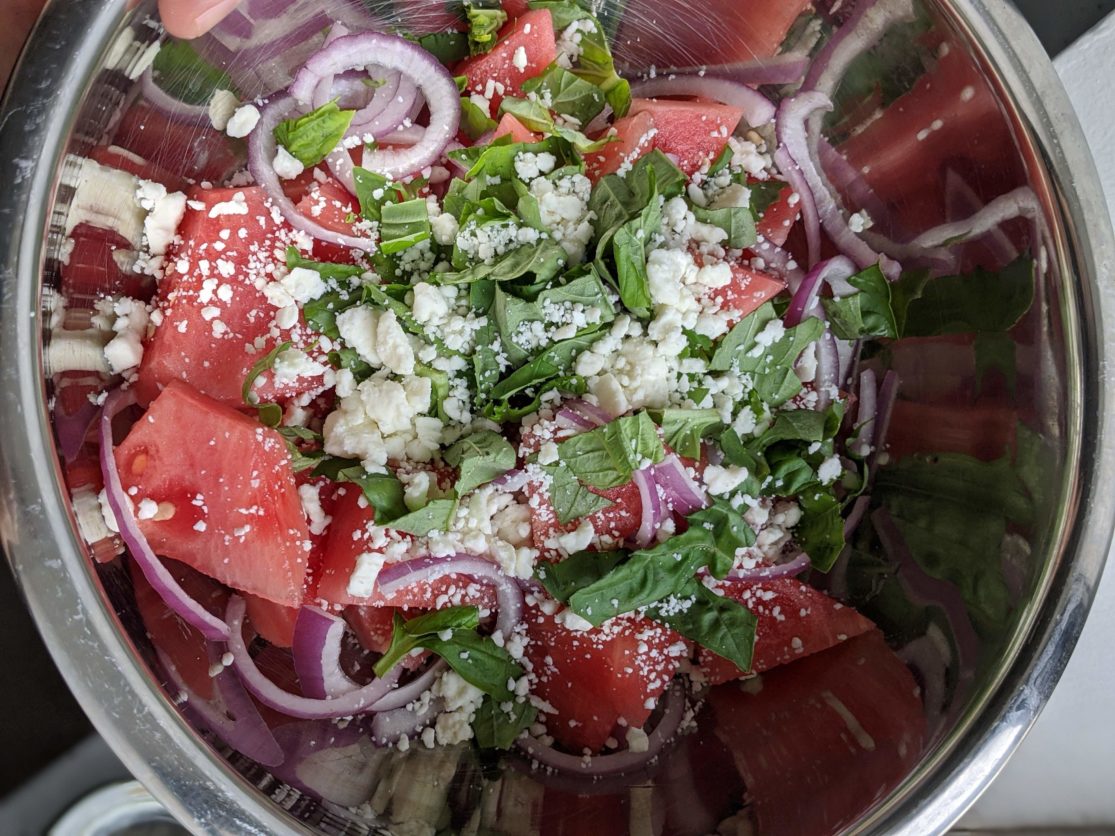 Instructions
Cut watermelon in bite-sized pieces
Cut onions in very thin half-circle shapes
Tear basil in small pieces
In a large bowl, combine watermelon, onions, 1/2 cup feta cheese, and 3/4 of the basil
Let sit for 10 minutes
Plate the salad in small mountains
Finish with a few dashes of balsamic glaze, garnish with remaining feta cheese and remaining basil