Fruitman Kitchen Basics: Spicy Carrots
Spicy carrots make good food friends. There is hardly a circumstance in which they do not make a situation better. May try avoid serving them in time for dessert, though who are we to judge.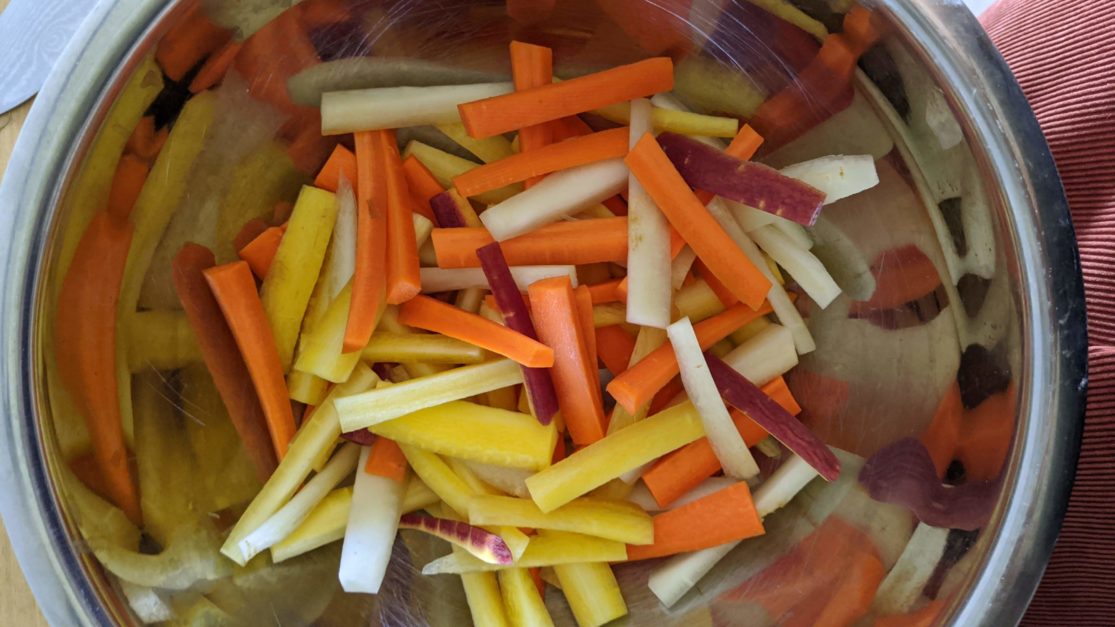 (makes around 4 servings)
Ingredients
6 medium size carrots
4 Tablespoons of sesame seeds
3 Tablespoons sriracha
4 Tablespoons pesto (optional)
Duck Fat (or sure, olive oil), salt, and pepper
2 scallion stalks
Instructions
Peel and slice carrots. I prefer a thick julienne slice for this, but you can cut them in whatever shape you can. Try to keep them the same size for even cooking.
Heat pan with 1 Tablespoon duck fat or 2 Tablespoons olive oil.
Toss carrots in pan with salt and pepper to taste, cook for 15 minutes, stirring every few minutes.
Add to bowl and mix in sriracha, sesame seeds, and sliced scallions
The pesto takes the carrots to the next level, but do not mix it in. It turns an ugly color.
Make a landing pad of pesto instead and plate the carrots on top of it.

Serve on their own or with your other favorites.